PROJECT EMATELI « PROMOTING ENTREPRENEURSHIP IN CONGO »
Training and professional integration
45 months

October 2022-may 2026

Republic of Congo
Promote agricultural, para-agricultural and urban entrepreneurship among young people and strengthen Congolese civil society.
Places of intervention
Brazzaville
Dolisie
Ouesso
Pointe Noire
According to World Bank estimates, the unemployment rate for young Congolese is over 30%, which forces many young people to accept precarious jobs, and therefore increases the level of poverty and social exclusion. ESSOR carried out with the help of an external consultant, a diagnosis of the employment areas of the TPI (Training and Profissional Integration) and the PIAT (Professional Integration Agricultural Training), which highlighted the real challenge for ESSOR to think of courses adapted to the most vulnerable and to strengthen training in trades related to agriculture in cities and urban peripheries.
Congolese civil society is young and fragile. It has limitations in terms of human and financial resources, but also in terms of structuring and, more generally, in terms of autonomy. Very few Congolese associations are currently able to influence the public debate because of these limitations. The NGO ESSOR, with its partner the Forum des Jeunes Entreprises du Congo (FJEC), has decided to set up innovative actions to support the employability and entrepreneurship of young people in order to accompany the dynamics of sustainable local economic development and to ensure the valorisation of local knowledge and citizenship education for the benefit of young people.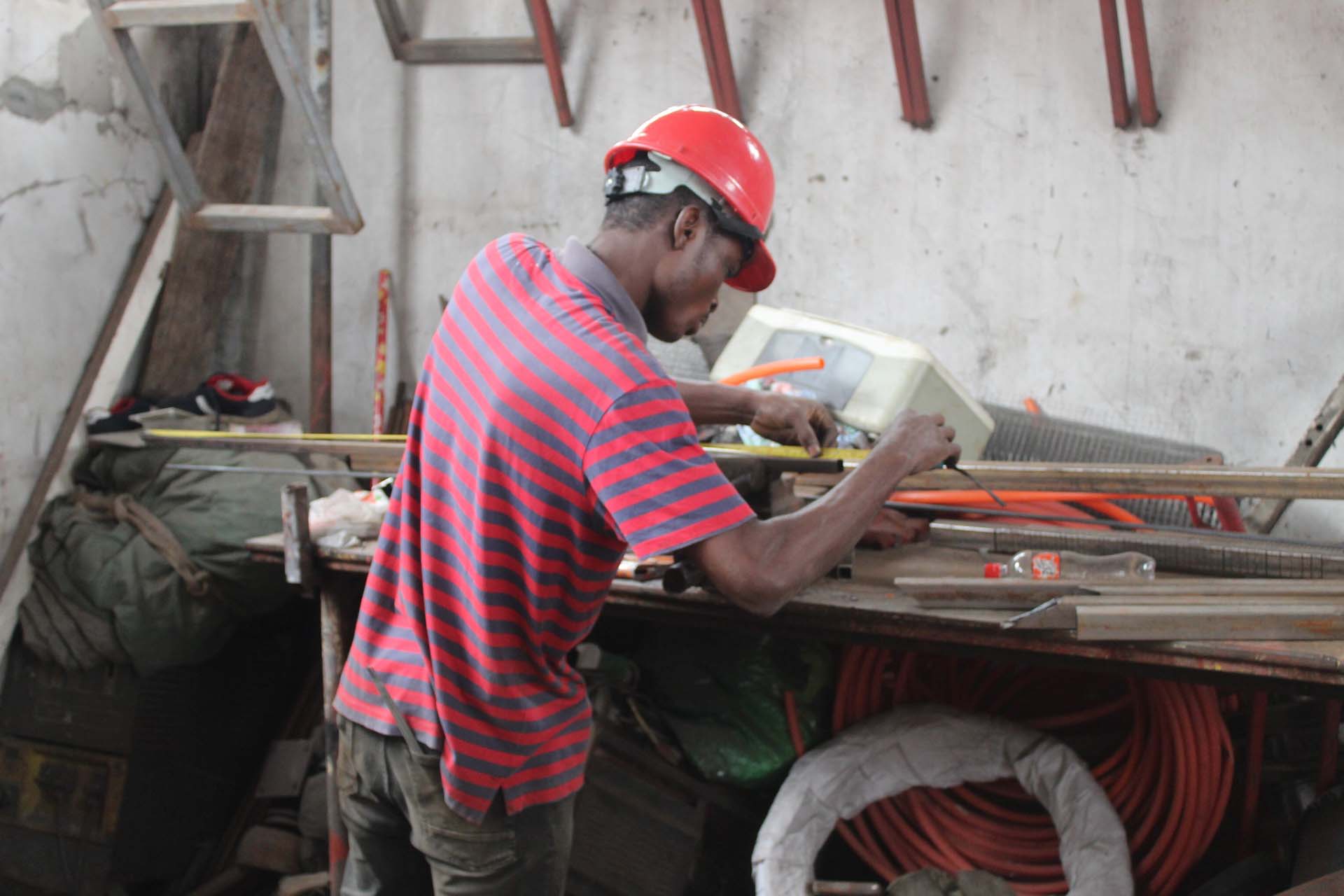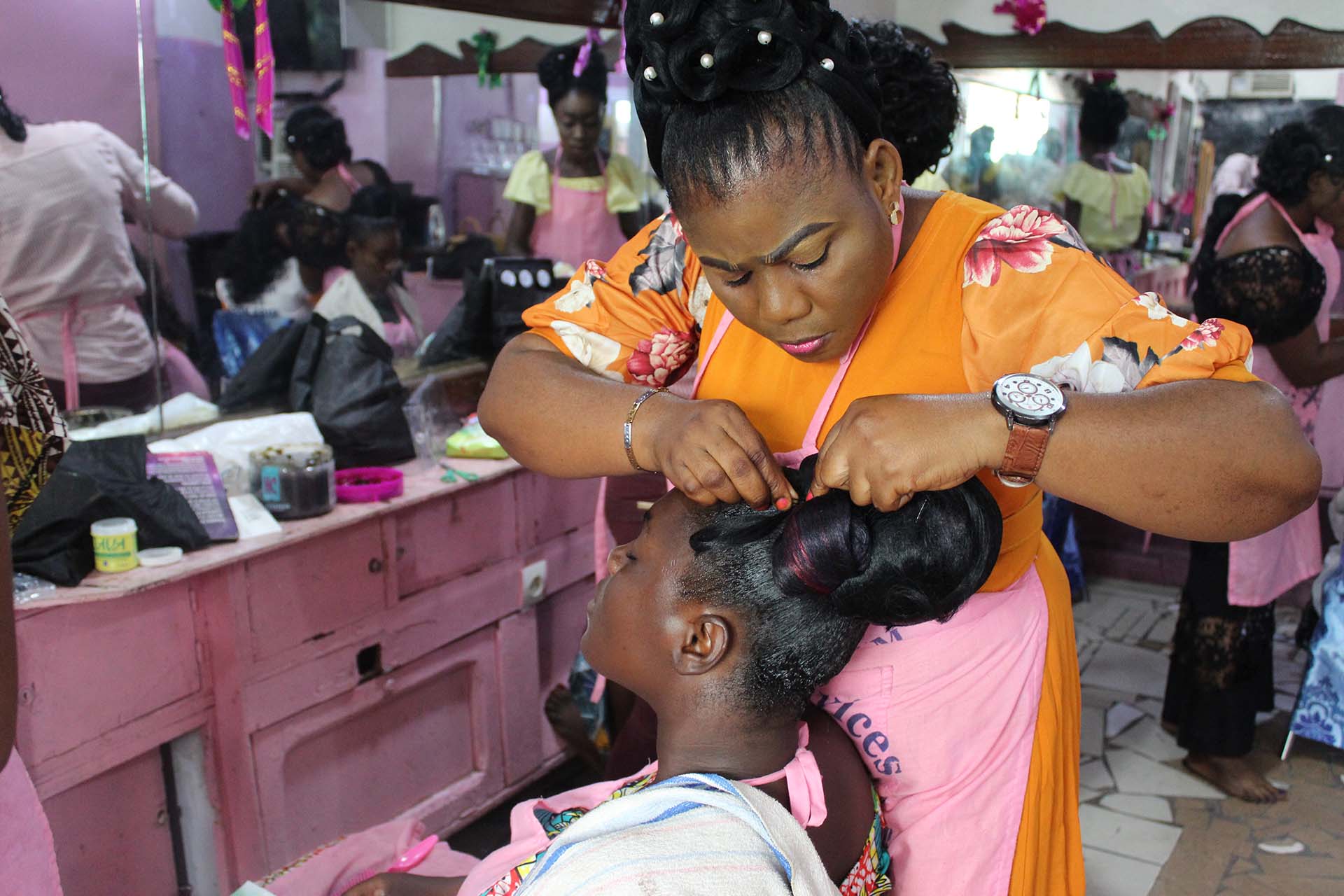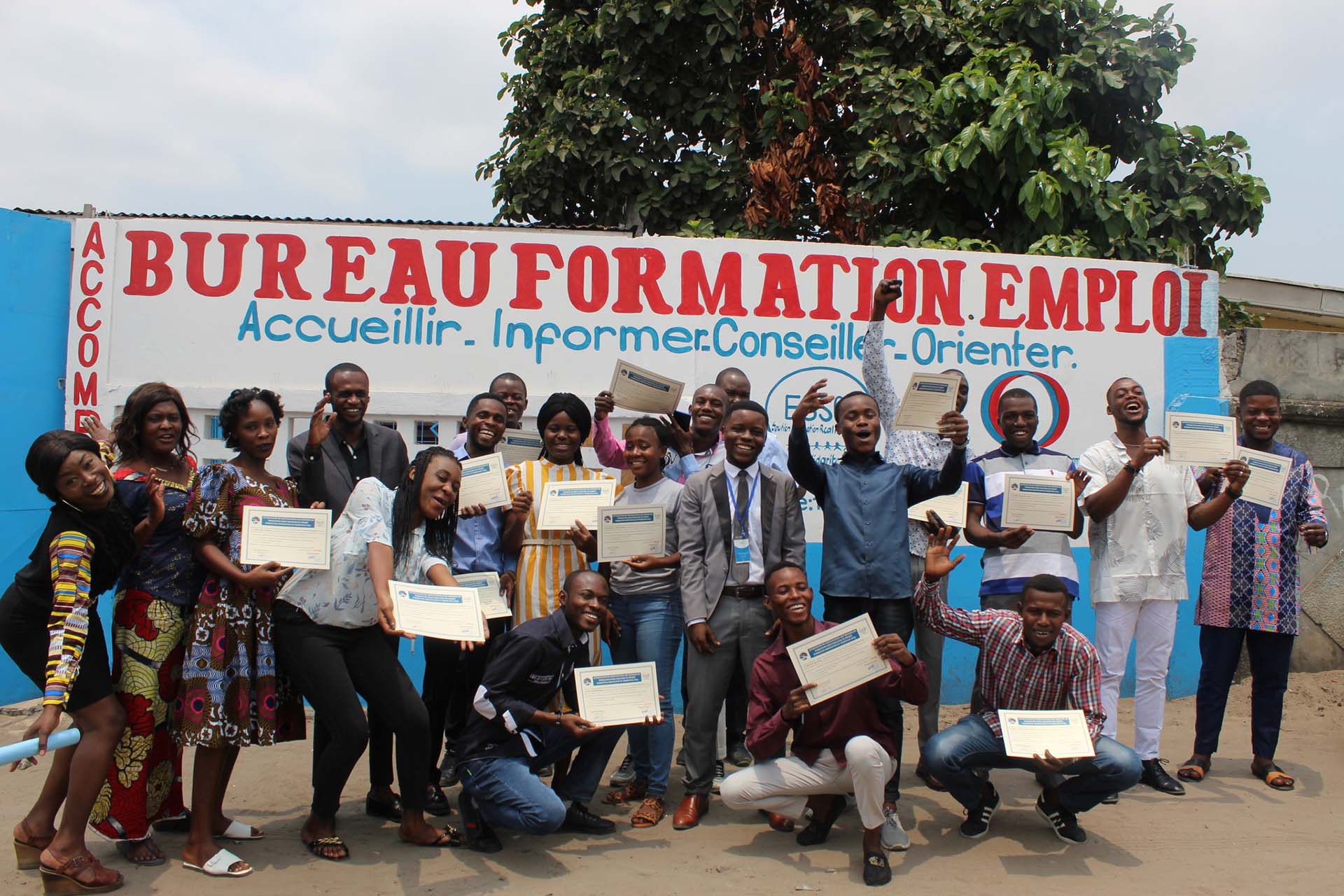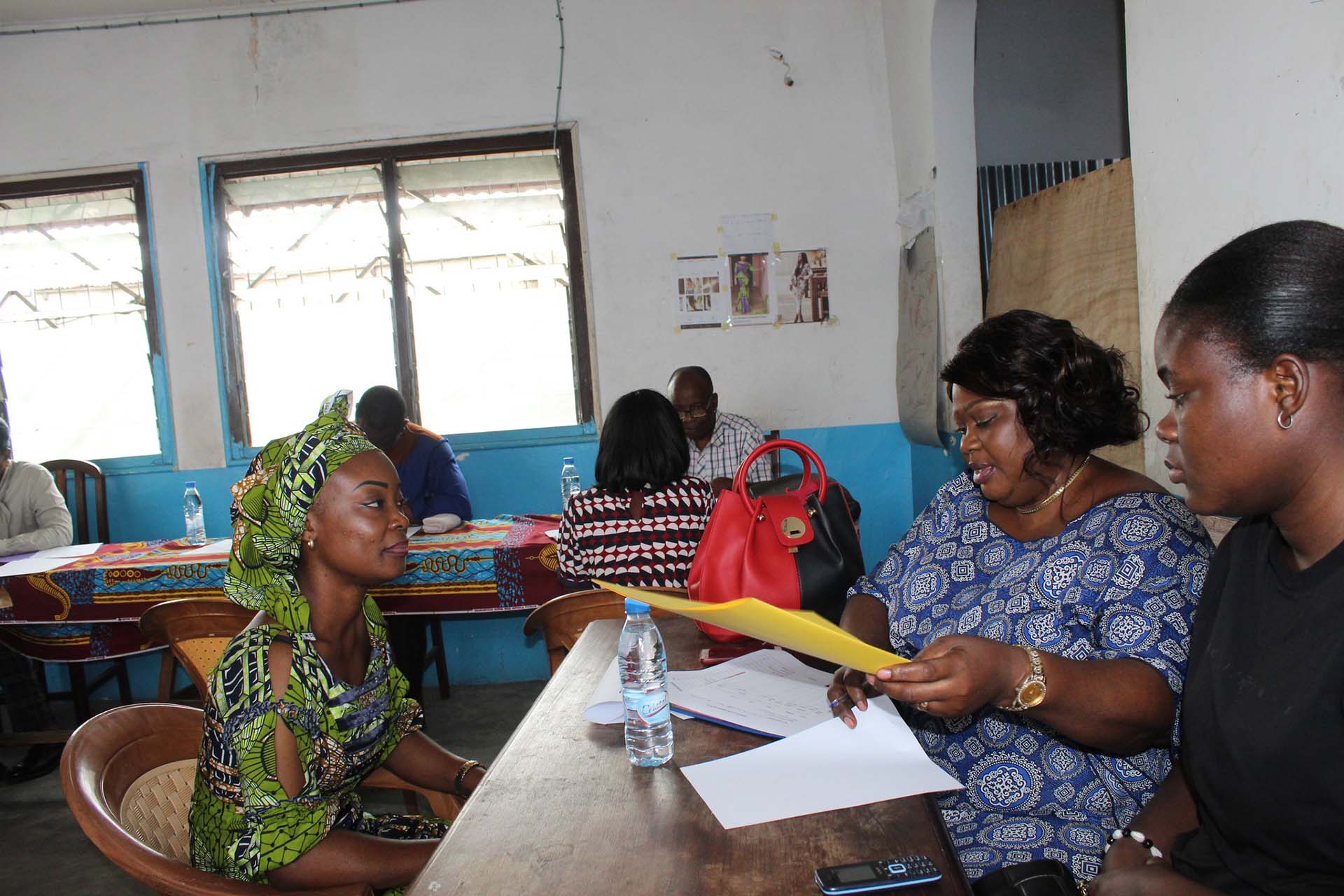 Our engagements
Promote the participation of vulnerable young people in sustainable development and local citizenship actions, and improve their access to employment and self-employment

Support networking and the development of synergies between Civil Society, Vocational Training Centers and local authorities

Strengthen the technical and institutional capacities of CSOs in supporting a mechanism for sustainable economic development and support for qualifying training and the integration of young people
The project in action
Strengthen the skills of CSOs on ESSOR methodologies (Human Training, TPI, self-entrepreneurship...)
Carry out a diagnosis of employment opportunities and promising sectors in each city
Implement Employment Training Offices
Offer training in agricultural, para-agricultural and urban trades and in entrepreneurship
Support young people in the creation of Income Generating Activities and monitor their development
Disseminate good practices in entrepreneurship
Connect Vocational Training Centers and companies
Set up and animate local platforms around the TPI
...
The nugget !
For the first time in its history, ESSOR will open a new BFE in Pointe Noire, at the western end of Congo, to develop its youth activities. This deployment will allow us to mobilise more young people and to discover a new territory with its highly committed civil society actors. It will also create numerous synergies with other international NGOs, with whom ESSOR intends to work in complementarity by sharing expertise and know-how.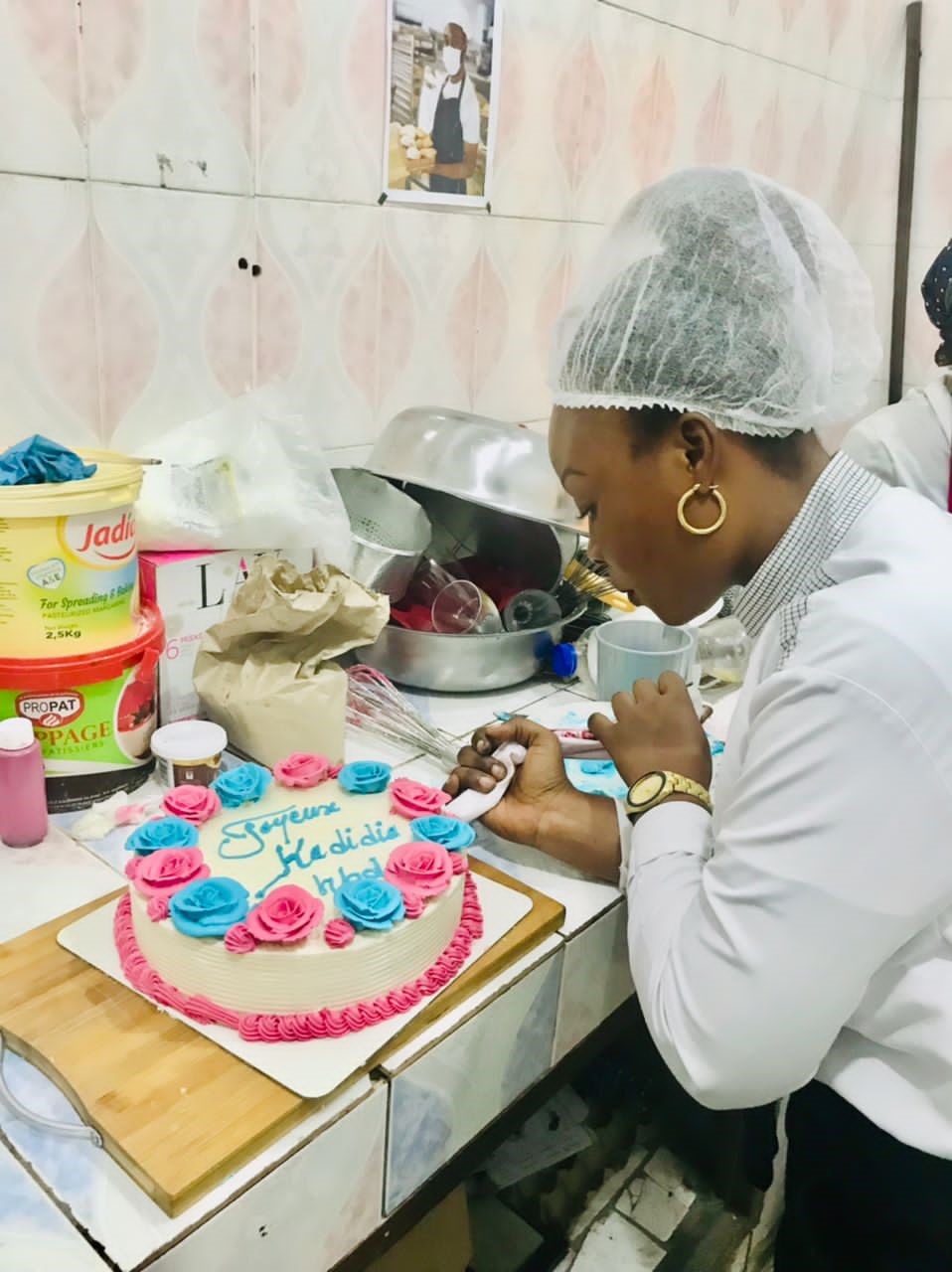 I trained as a pastry chef at the Vocational Training Center Ansia Congo for 6 months. I am proud of what I have learned and what I have become thanks to this training! I started selling cakes during my training using a traditional oven. With my small business, I started saving money to buy professional equipment. I love what I do and hope to open a mini bakery. I would like to encourage those who are hesitant to start a business not to despair even if it is difficult at the beginning. It is in the effort that one finds satisfaction !
Aude
28 years old
Brazzaville, Congo
1 200

young people trained

500

young people accompanied in self-employment

4

Training and Employment Offices Established

12

Vocational Training Centers involved

22

Civil Society Organizations
By our side on this project

Financial Partners

Operational Partners