What is volunteering?
It is a free commitment, without remuneration, of people who act for others or for a collective interest.
Volunteers contribute and support actions according to their desires and skills.
At ESSOR, volunteers are ambassadors for the association! They share the ethics and values, and participate fully in the life of the association.
Why is it good to get involved?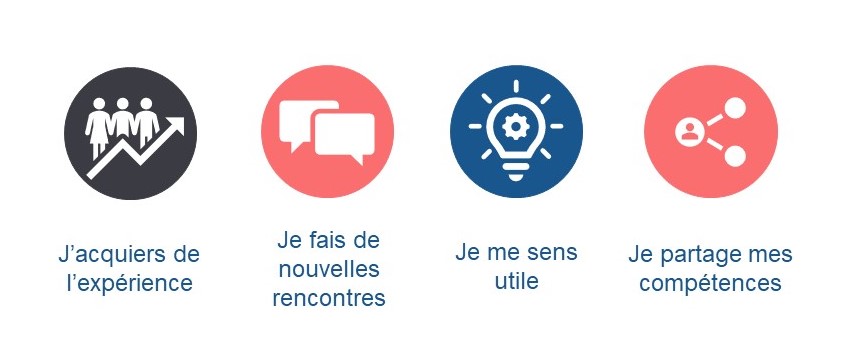 How can you get involved?
I lead Citizenship Education activities in schools.
I organise events for the benefit of ESSOR (sale of creators, improvisation shows, etc.).
I represent ESSOR at events (forums, Christmas market…)
I take part in the daily life of the association (sending letters, translation…) 
I talk about it around me
Concretely: 1 meeting every two months, training proposals, meetings with field project managers.
Come and join us ! Contact : 03 20 83 04 15 / contact@essor-ong.org
For me, being a volunteer means meeting people, sharing a project, giving your time and energy and in exchange receiving a smile, a thank you, recognition, and this is as rewarding, if not more, than a salary! The results, for us volunteers, are not quantifiable, but that is not the main thing. The main thing is to feel that each stone brought to the edifice allows it to rise in a fairer and more solid way!

Nathalie
I am mainly involved in the ECSI. I go to the schools and colleges that ask us to offer a time of reflection on international solidarity, through photos, games and role-playing with an ESSOR professional. The volunteer offers me an opening in my life in a sector that is still new to me. I can ask myself and always ask myself questions about the world, education and cultural differences. I am surprised by the games and role-plays, which are much more meaningful than speeches.

Olivia