Early stimulation project
Education
36 months

July 2018-June 2021

Brazil
Ensure the care of children aged between 6 months and 6 years, living in a precarious situation and either with disabilities or with neuropsychomotor and socio-educational delays.
Places of intervention
State of Ceára
State of Paraíba
In Brazil, more than 9 million children aged 0 to 6 years live in very poor families, in difficult conditions which have a significant impact on the physical and mental development of children. Between 2010 and 2018, the rate of poor families in the population increased from 42% to 51% in the state of Paraíba and from 45% to 58% in the state of Ceará.
It is mainly during the first 6 years of life that the child builds up , physically, psychologically and emotionally. It is during this period that the child, with his or her entourage develops a way of "being in the world" that will condition his or her future cognitive and social development. The latter may nevertheless suffer from significant delays or disorders, as in the case of children living in very precarious situations (economic, socio-affective) or with disabilities, pervasive developmental disorders (autism, hyperactivity, etc.), etc.
These situations require early and specific care aimed both at improving the disorder and the social integration. The shortcomings and territorial limitations of current Brazilian public policies still do not guarantee appropriate identification and specific attention, depriving these children, especially those from disadvantaged families, of adequate guidance, treatment and follow-up.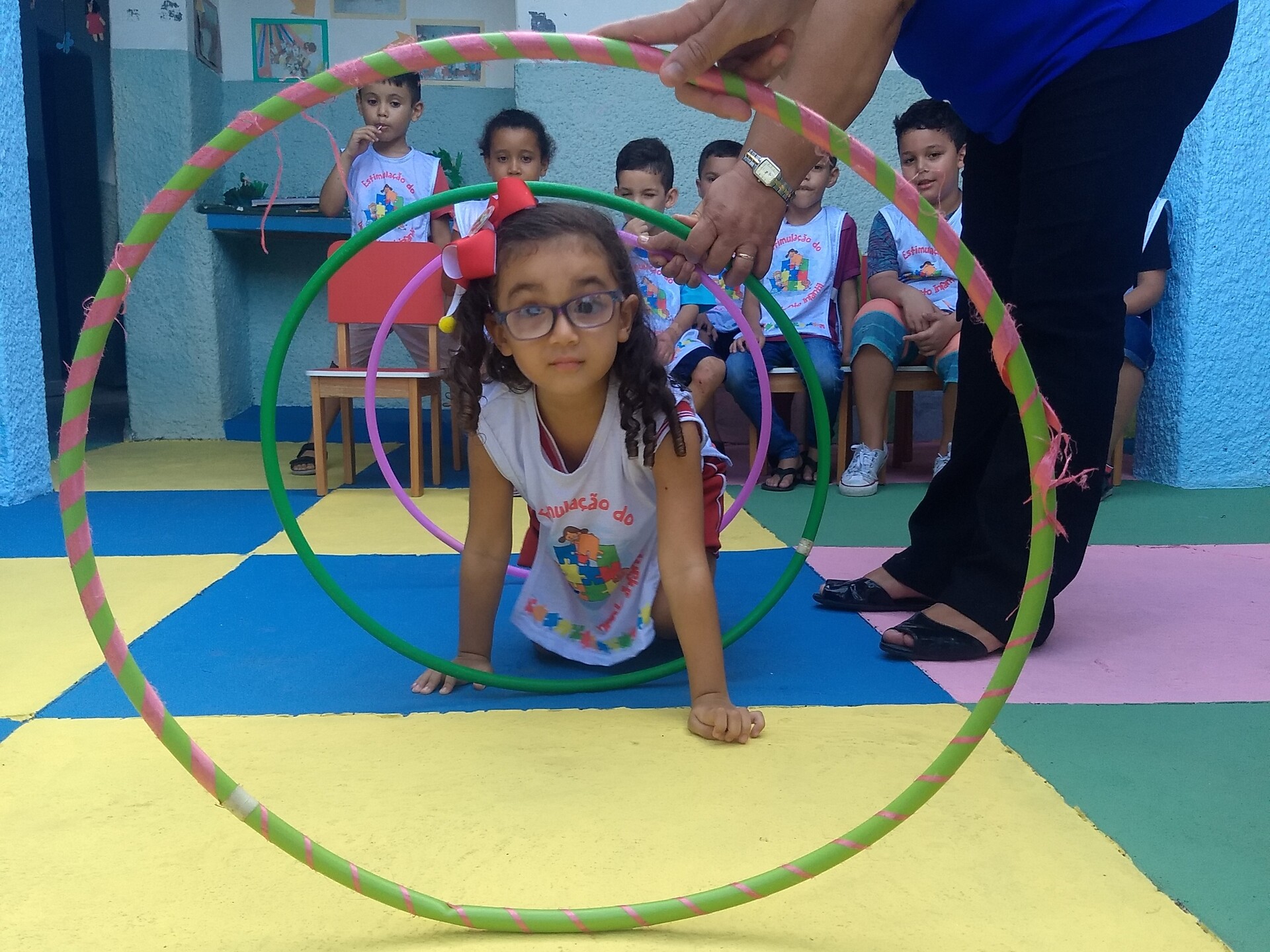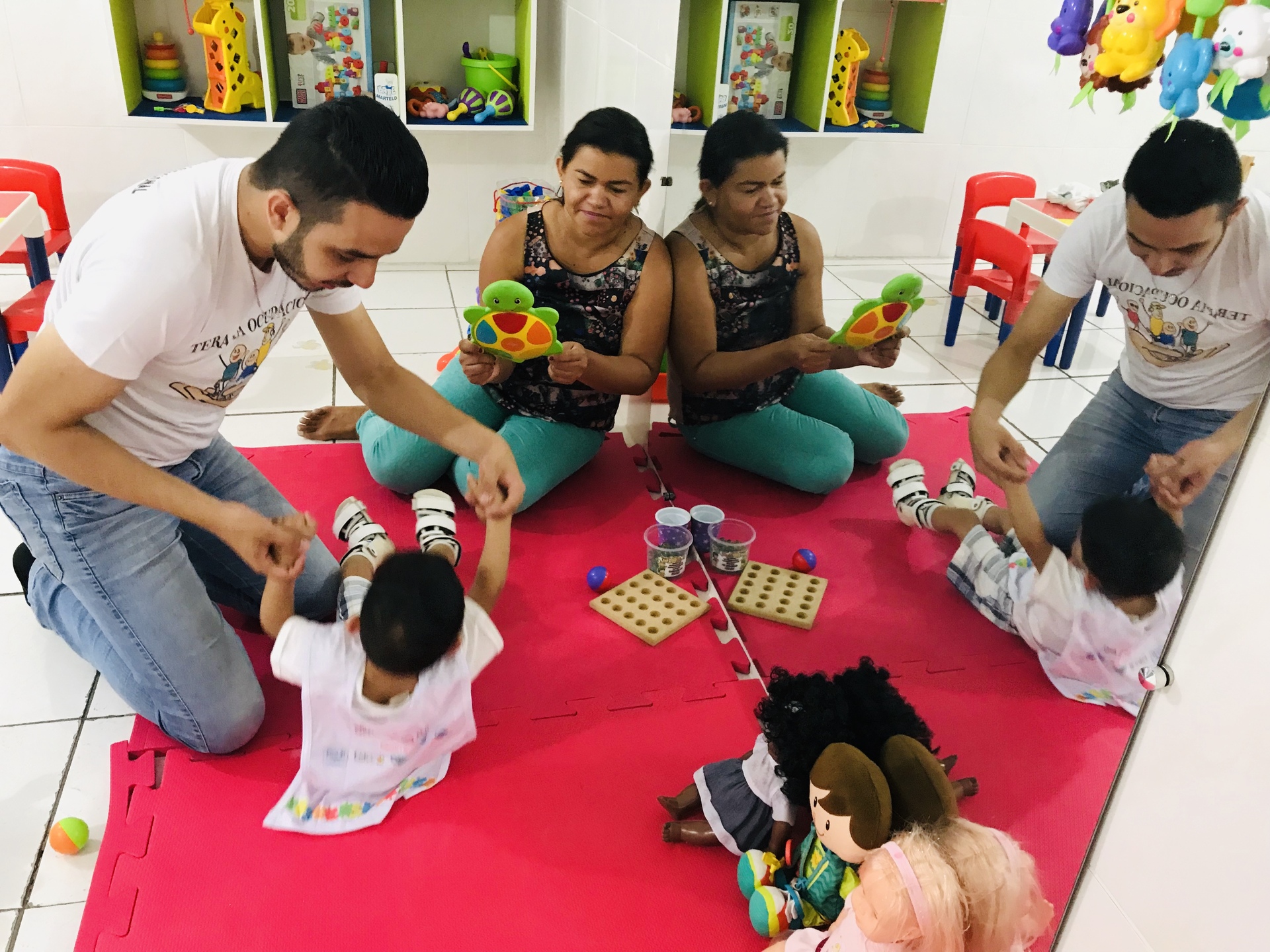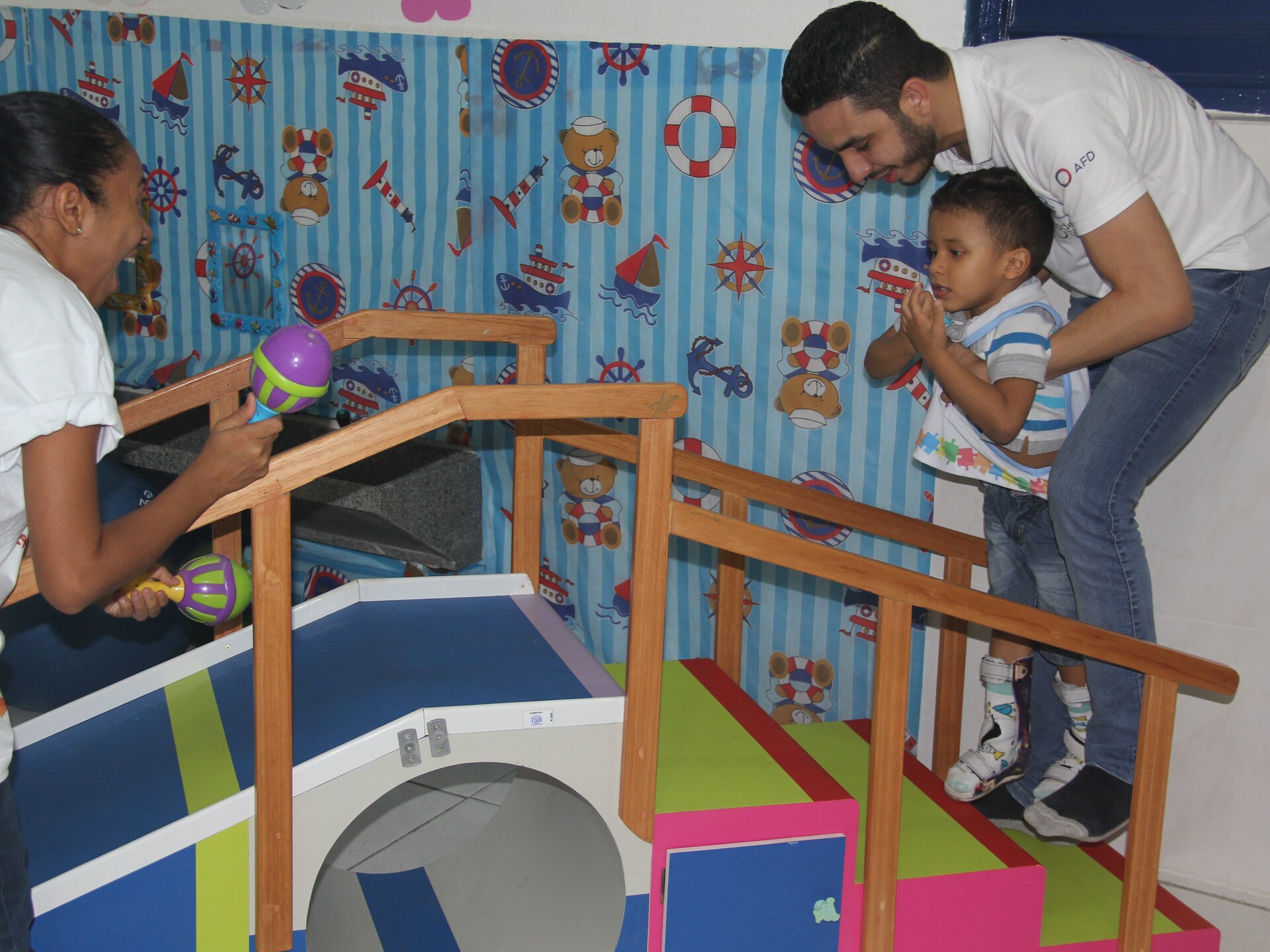 Our engagements
Offer individual and personalised follow-up to children.

Act in close collaboration with the local specialised services in order to promote the integration of children within the structures.

Support parents in improving their knowledge, self-confidence and awareness on the stages of child development.
The project in action
Welcome the family and diagnose the child's situation
Set up either individual or small group monitoring to encourage the acquisition of new motor, cognitive and affective skills, etc…
Refer children to specialised institutions and centres for specific care
Organise social, recreational and festive activities to promote social links between families
Provide home visits to ensure continuity of activities at home
Facilitate thematic workshops (needs and rights of the child, health, prevention of domestic violence, etc.) with parents
Train teams on child development, the importance of play and psychomotricity
The nugget !
A training for early stimulation educators recognised by the Federal University of Paraíba! A partnership has been set up with the University in order to offer early childhood educators a certified training course that is recognised by the State. This training is articulated with the Occupational Therapy Department of the University. This 60-hour training course combines theory and practice. Theoretical instruction is given by University professors and practical training takes place in the Child Development Centres set up by the project. At the end of the training, the educators receive a certificate attesting to the skills they have acquired, which they can use with various employers.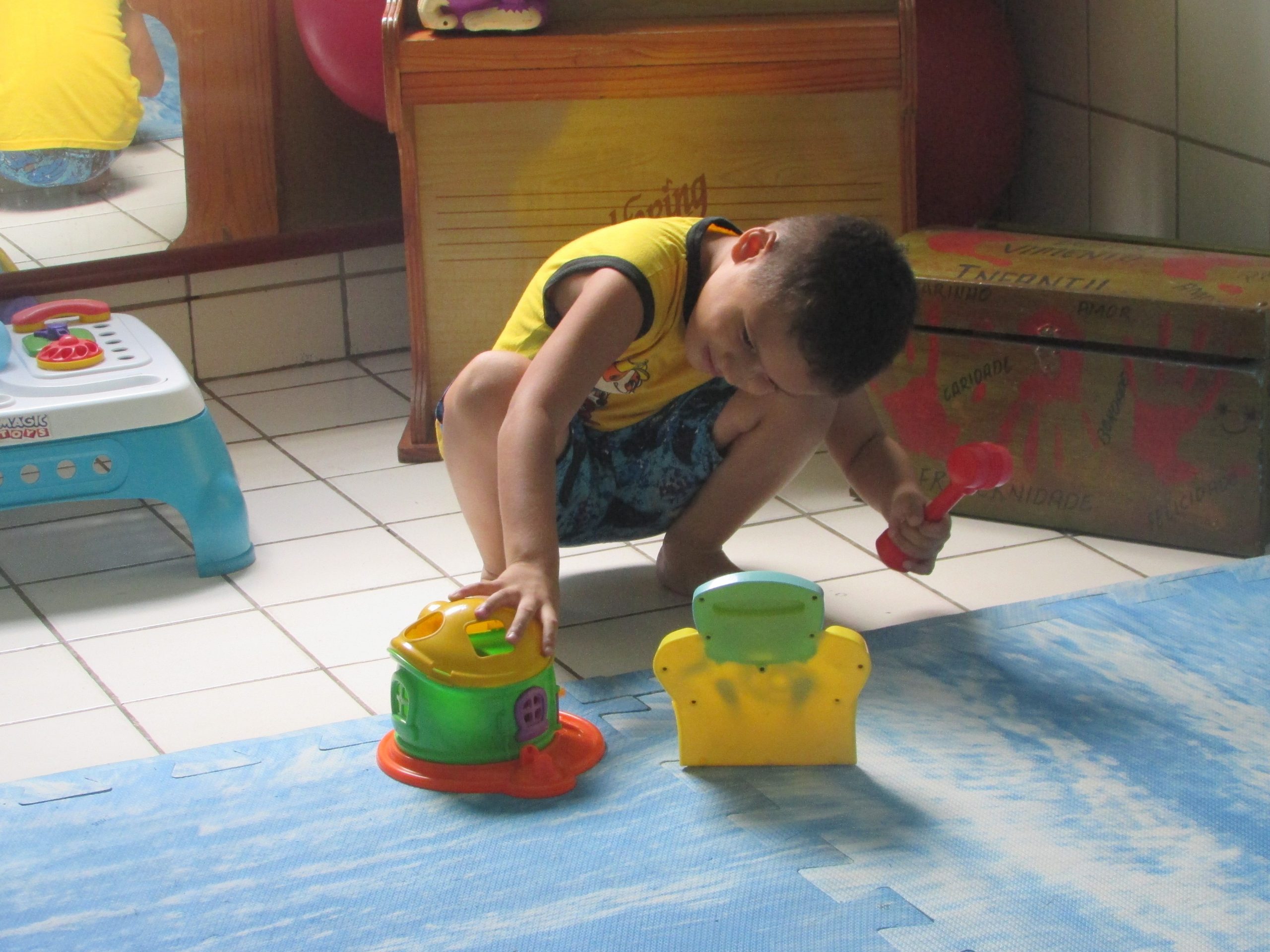 Paulo Isaque was a restless, inattentive child who did not socialise with other children and had delays in motor and language development. Thanks to the activity plan developed with the occupational therapist, the child made significant progress and overcame some delays. In his reassessments we can identify that he is a quiet child, who obeys the rules, identifies the letters of the alphabet, and now has a socialized language. He has acquired more autonomy and independence, he is more sociable with the family and at school, and therefore today he has a better quality of life and feels happier. His parents are also more optimistic and more determined to support Paulo in his achievements
Ana Maraya
Early stimulation educator
Fortaleza, Brasil
250

children (70% of the children followed) have regained development adapted to their age

25%

of children with severe impairments or global behavioural disorders
Families' self-esteem has improved

10

educators and early stimulation agents have been certified by the Federal University of La Paraiba
By our side on this project

Financial Partners